Old Dutch Professions in handpainted Pewter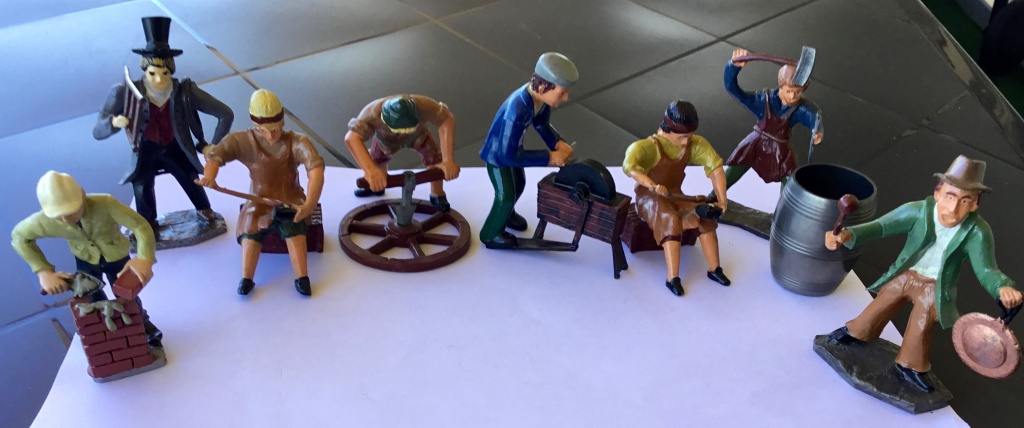 Nostalgy with handpainted pewter figurines.
We discovered these figurines , made of 97 % tin , representing Old Dutch Professions. Old memories revive with the Tinsmith, Chimney Sweeper, Street Announcer, Scissors Sharpener, Wheel Maker, Bricklayer and Barrel Maker . Dating until 1996, when we sold these beautiful gift items in our retail business in Amsterdam. Average high 6 to 8 cm ( 2,36 inch to 3,14 inch ) and made from solid pewter. In the 1980 period a young Dutch artist started to paint these items. By coincident we discovered recently these beautiful gifts in a box . For the Pewter lovers we we will offer these gifts from the past for a special price. Consumer price 25 euro for each figurine .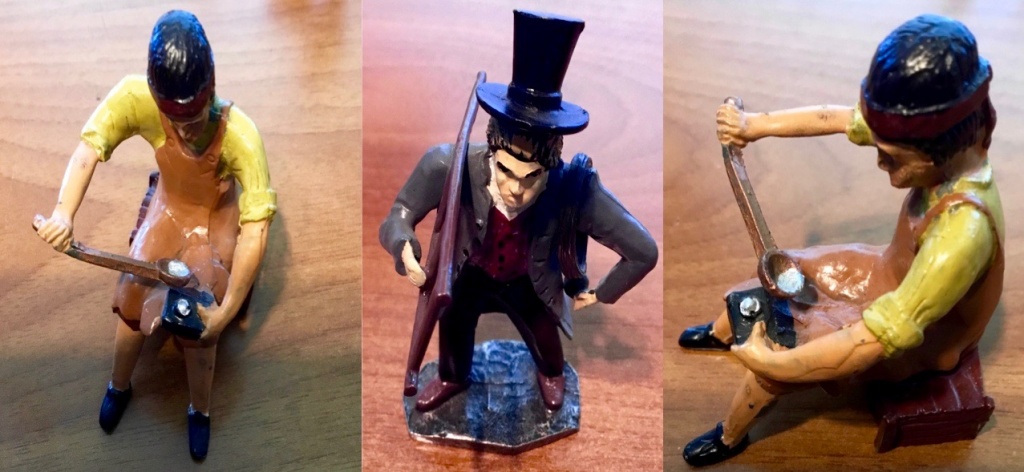 Old Dutch Professions in handpainted Pewter
Made by the famous Tin factory Daalderop , located in the Tin Town Tiel . For more than 30 years we have been selling their Pewter items to tourists from all over the world. Unfortunately a recession in the Eighties meant the end of the Pewter Production. In other words the remaining Pewter gifts we present , have historical value and are real collector items. For more information click here.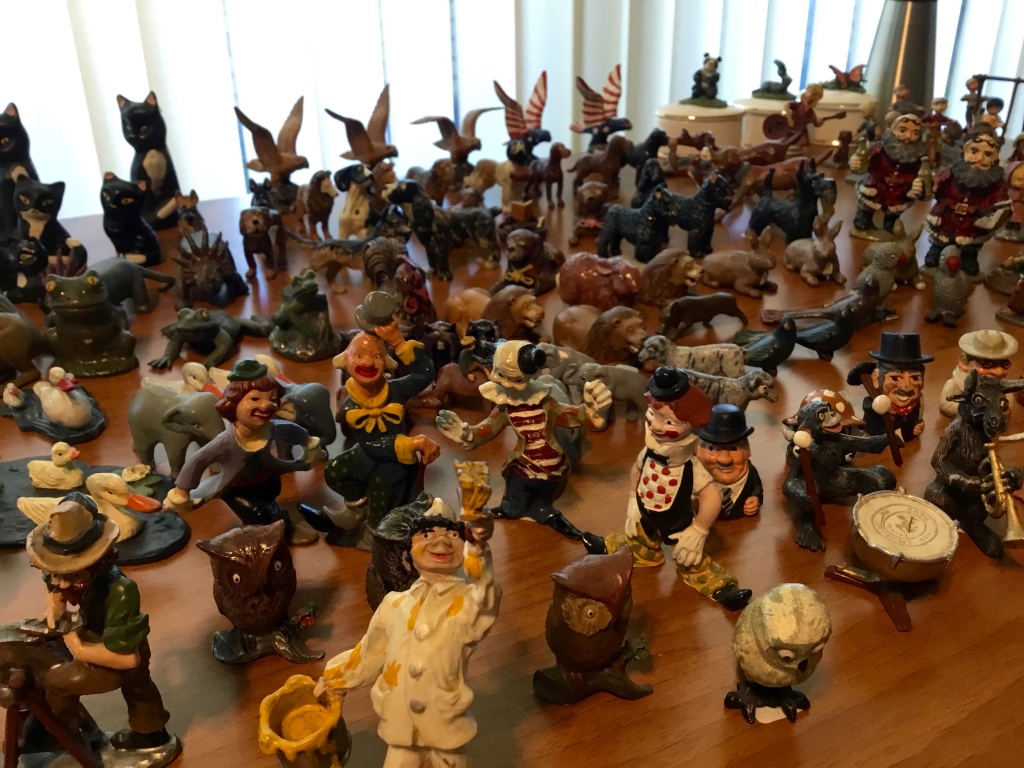 Nostalgy with handpainted pewter figurines.
Impression of our remaining collection of Pewter figurines. These items were mainly made by Tingieteij Artil , small factory located in Utrecht . Our complete collection with consumer prices you will find by clicking here. Hopefully we will make somebody happy with one of these charming miniatures.